PPU Ammunition On Test
Nick Latus tests a value-for-money round from Serbian manufacturer Prvi Partizan and is impressed with the results. Kindly supplied by Sporting Rifle Magazine.
Full range of PPU (Prvi Partizan) Ammunition is available at Henry Krank. Click here to view the full range.
PPU reloading components are also available to order online. Full range of PPU brass cases, click here. Full range of PPU bullets, click here.
PPU bullet guide available here.
To view the full article in PDF click here.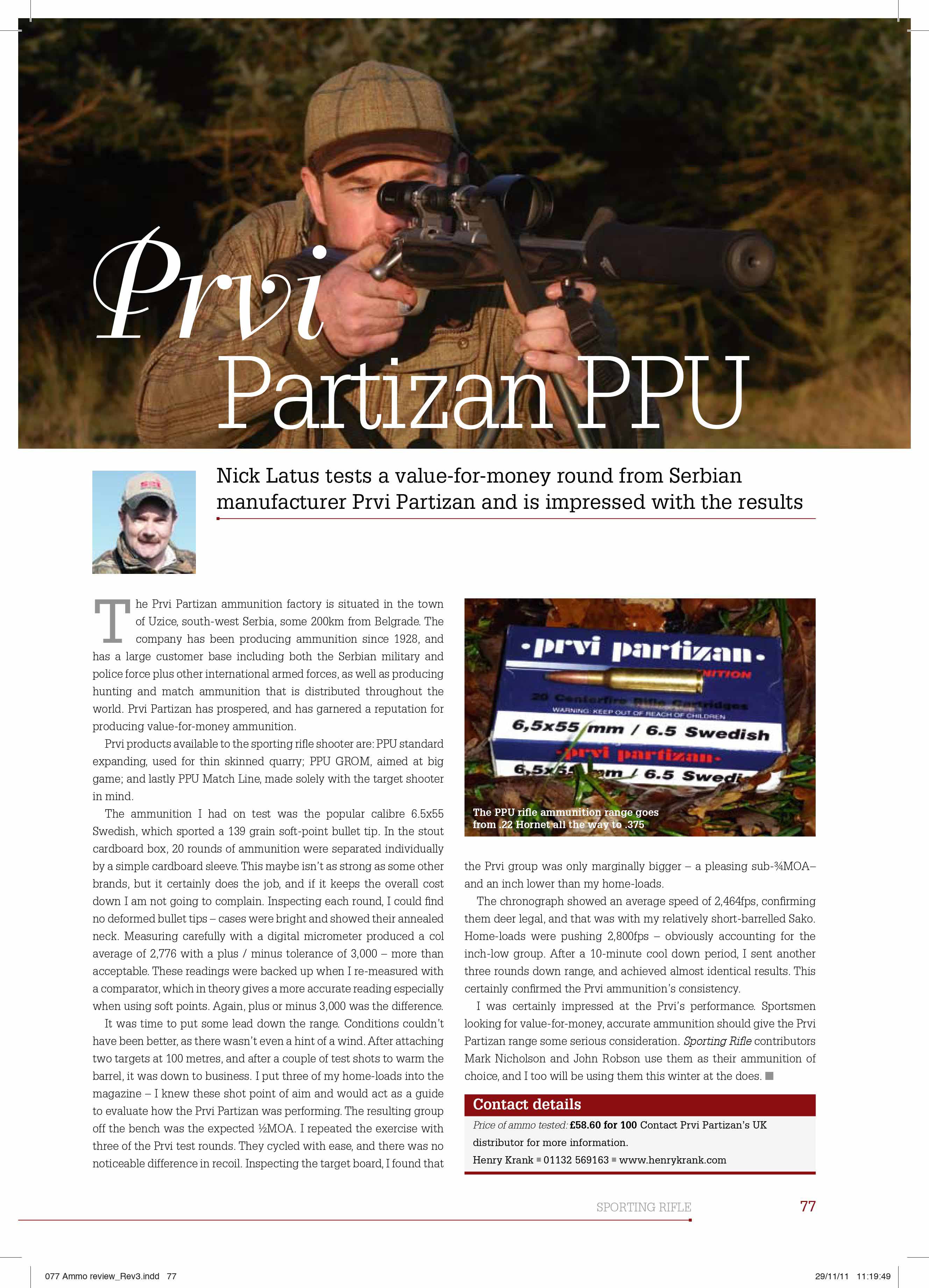 This is a complete reproduction of the Sporting Rifle magazine article. The views and opinions expressed in this article are those of the authors; Sporting Rifle, and do not reflect those of Henry Krank & Co. Ltd and are reproduced here for entertainment purposes only. Henry Krank & Co. Ltd. shall not be held liable for any damage, injury, loss or detriment resulting from following the advice contained herein. Henry Krank & Co. Ltd. do not advocate following any of the advice here reproduced and urge anyone in any doubt to seek a professional opinion.